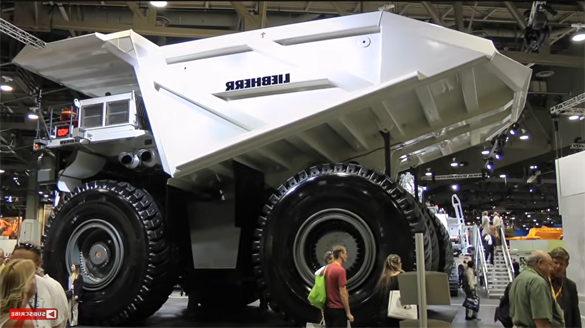 If you do a lot of driving you've no doubt seen a wide variety of trucks on the highways.
Everything from small pick-ups to the big rigs that deliver food and other goods to the stores can be seen most anytime and anywhere while we're out and about on the roads.
Well, the trucks you're going to see in today's video aren't just a little larger than the "big rigs". They actually dwarf them. 
Just how big are these things? Let's just say they give the term "monster trucks" and entirely new meaning.
Watch, and enjoy!
Note: You can watch this video at full screen by clicking the little "square" icon in the lower-right corner of the video after it begins playing.