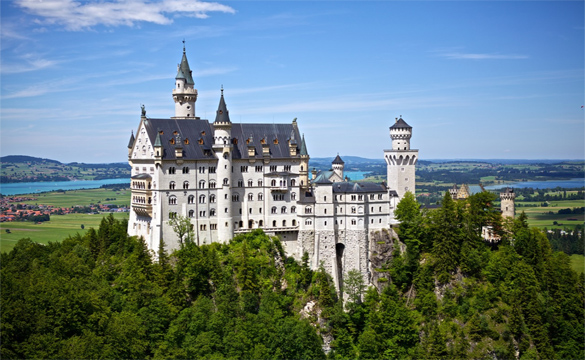 Throughout much of recorded history castles played a major role in protecting both royalty and supremely wealthy families from attacks by marauding armies and gangs.
Many of the castles of centuries past now stand as stark ruins while others have been completely destroyed by attackers and/or the elements.
However, quite a few of these historic structures are still standing tall against the surrounding countryside, looking much the same as they would have looked centuries ago. 
Most of the remaining castles are in Europe, but a few others exist elsewhere as well.
Regardless of where you'll find them, they are all unique and quite beautiful.
While these remaining castles no longer house the kings, queens and aristocrats of their day, they still stand as literal monuments to times long past.
Most of these magnificent structures now serve as museums and are therefore open to the public, but relatively few among us will ever have the opportunity to actually visit them in person. But that doesn't mean you can't visit them virtually…
The short, but fantastic video below showcases 15 of the most beautiful castles on planet Earth. Check it out!
Note: You can watch this video at full screen by clicking the little "square" icon in the lower-right corner of the video after it begins playing.