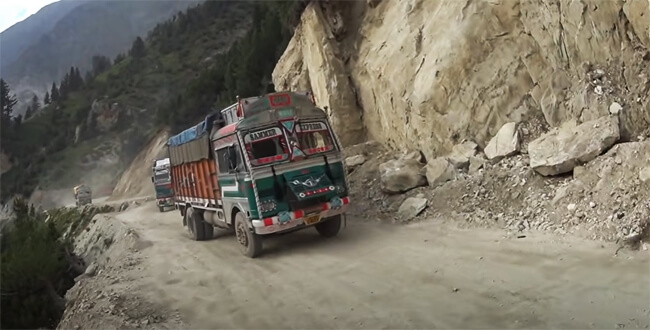 I've done a lot of traveling in my time on planet Earth, and I've either driven or ridden on some roads that I hope I never have to travel down again.
If you're the adventurous type you might want to give the Himalayan mountain road featured in this video a try.
If not…well, I can't say I blame you.
If you ever decide you'd like to give it a try, feel free to buckle up, hang on tight and enjoy!
Note: As always, you can watch the video at full screen by clicking the "square" icon in the lower right-hand corner of the video.