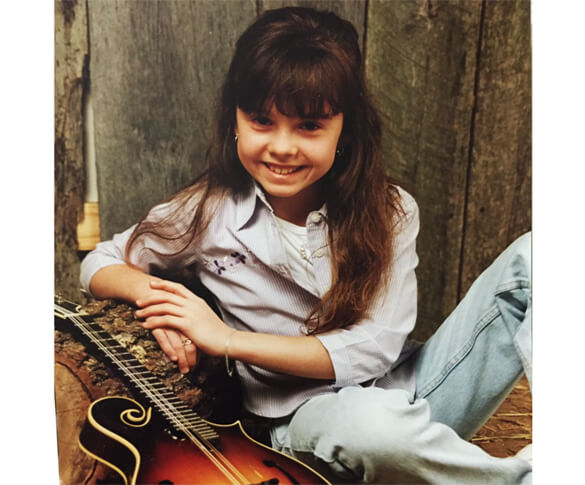 A while back I featured this video of mandolin prodigy Sierra Hull performing at the ripe old age 11 on the "Grand Ole Opry" with Allison Krauss & Union Station.
As you might expect, that video was quite well received by most everyone that saw it.
Well, I managed to find another awesome video of a young Sierra teaming up with another of her musical idols, the one and only Sam Bush.
This clip is from an episode of "Woodsongs Old Time Radio Hour", a weekly hour-long radio and television production featuring the best of traditional American Music.
Keep in mind while you're watching this that Sierra was a mere 10 years old at the time. But as you'll soon see, she was already playing her mandolin like a seasoned pro.
Of course Sierra is an adult now and she is currently one of the most popular performers in all of Bluegrass, but I really enjoyed this look into the past at how this amazing child prodigy got her start. I hope you'll enjoy it as well.
The quality of the video you're about to see isn't the best, but the music you're about to hear is really something.
Watch, and enjoy…
Note: As always, you can watch this video at full screen by clicking the little "square" icon in the lower-right corner of the video after it begins playing.