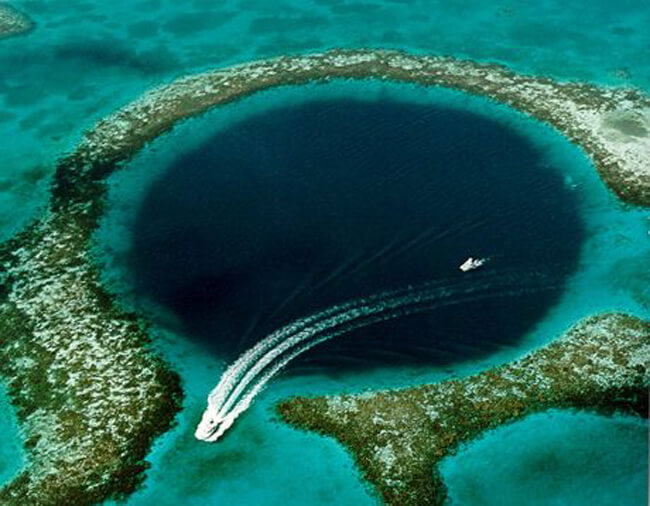 As you surely know, our amazing planet has some truly incredible natural geological features.
One of the most beautiful and intriguing features in all the world is the iconic "Great Blue Hole" located just off the coast of Belize.
This almost perfectly round hole is incredibly large. In fact, its diameter at the mouth is a whopping 1,043 feet and it's 407 feet deep!