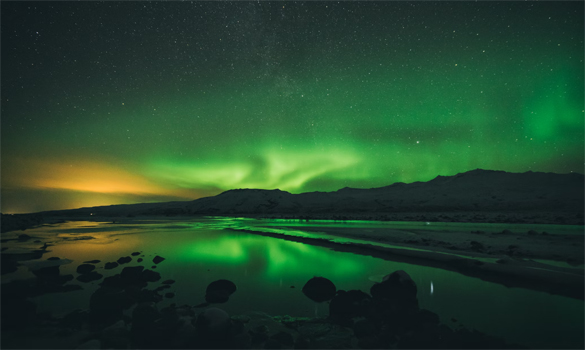 The colorful auroras must surely be among the most magnificent phenomena in all of nature.
The night skies above the far northern and far southern regions of our amazing planet put on some rather spectacular shows that really must be seen in person in order to fully appreciate their beauty.
But sadly, a trip to one of the poles simply isn't in the cards for most folks.
Fortunately, we have numerous time-lapse videos that can bring the beauty of the auroras right into our homes. 
Of course these videos can't match the splendor of the auroras themselves but they make some mighty fine substitutes.
I invite you to watch the fantastic, super-relaxing video below featuring the Northern Lights (aka aurora borealis) dancing in the night sky for your visual pleasure.
Notes: You can watch this video at full screen by clicking the little "square" icon in the lower-right corner of the video after it begins playing.
And just so you'll know, this video isn't short like most of the videos I share on here. Truth be told, it offers a whopping 6+ hours of dancing aurora magic. Feel free to enjoy as little or as much of it as you want.
Pretty amazing stuff, right?
And oh, by the way, Earth isn't the only planet with auroras dancing above the poles.