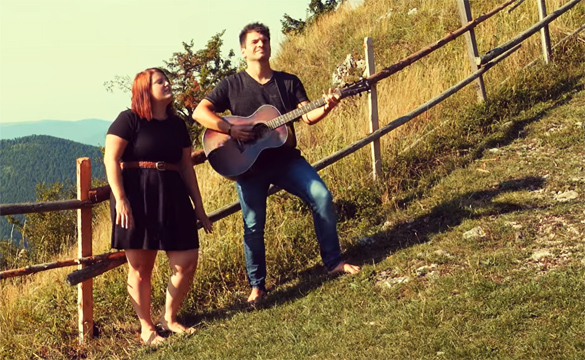 A while back I shared this video featuring the Austrian duo Sensitive Souls singing the Carter Family classic "Wildwood Flower".
That performance really resonated with lots of folks, and it's easy to understand why.
Janine and Andi have amazing voices and they did an outstanding job on one of the most beautiful songs ever written, especially considering the fact that English isn't their native language. 
Today's video again features Sensitive Souls, this time performing another beautiful Carter Family classic titled "Keep on the Sunny Side".
Watch, listen and enjoy!
Note: You can watch this video at full screen by clicking the little "square" icon in the lower-right corner of the video after it begins playing.
I hope you enjoyed this rendition of "Keep on the Sunny Side" as much as I did.