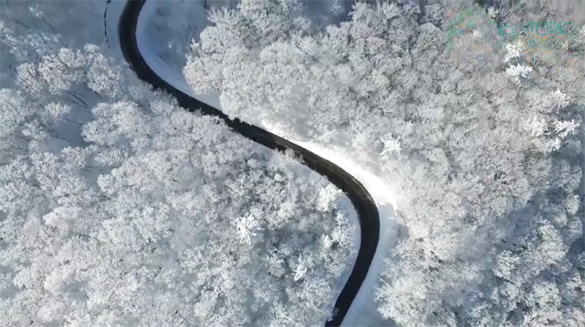 "When snow falls, nature listens."
     –Antoinette Van Kleef
---
A while back I featured a video depicting one of our planet's most beautiful tropical destinations.
Today I'm going to share the beauty that winter can bring to a locale that's just a very short drive from my home.
If you have ever visited or driven through the rural northeastern Tennessee community of Shady Valley you surely must have noticed how beautiful it is there. 
And if you've ever crossed one of mountains that ring the valley while snow was on the ground you were probably treated to one of the most awe-inspiring experiences of your life.
This wonderful short video shows what you just might encounter if you ever decide to drive across one of the mountains to Shady Valley in the wintertime. (Recommendation: Don't try it when the road is covered with ice or snow. That usually doesn't end well.)
Note: This video really needs to be viewed at full screen. Just click the little square icon in the lower-right corner of the video after it begins playing.