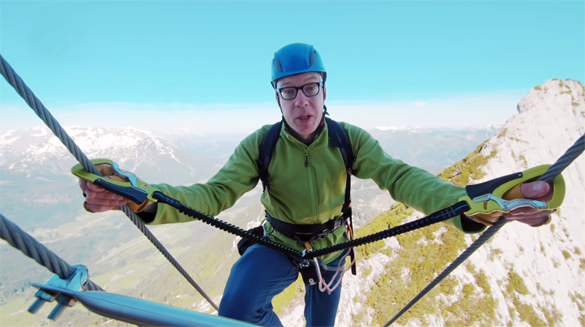 Are you the adventurous type?
If so, you might enjoy this leisurely climb to the pinnacle of an almost vertical, and very rocky mountain peak in the Austrian Alps.
Don't worry, you'll be securely attached to a steel cable during most of the climb, and of course you'll be wearing a helmet – just in case.
The above was said somewhat tongue-in-cheek, and you'll understand why after you finish watching the video.  [Read more…]