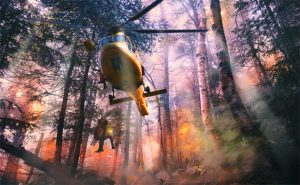 Every now and then we see news reports about ordinary people doing heroic things.
Here are just a few recent examples that come to mind:
In the heat of a fire-fight, a wounded soldier runs into the path of heavy enemy fire to rescue a wounded comrade.
A police officer rushes towards a flaming vehicle and pulls an unconscious accident victim to safety right before her car explodes into pieces.
A jogger jumps into a raging flooded river and rescues a child who is holding on to a bush for dear life.
When we hear about folks doing heroic things like these it's natural to assume they're fearless and have nerves of steel.
But truth be told, that's rarely the case.