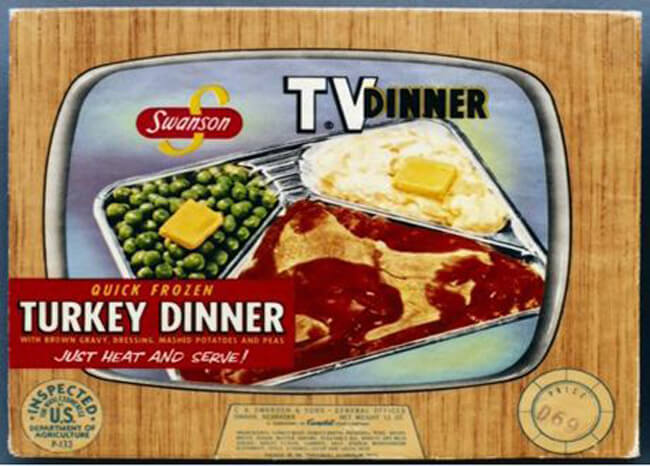 Chances are you're familiar with the frozen meals sold in grocery stores.
You know the ones I'm talking about. They usually come in a tray that includes some sort of meat entrée (Salisbury steak, anyone?) along with a couple of vegetables and/or a dessert item.
When I was growing up those frozen meals were referred to as "TV dinners".
Busy moms seemed to love them but most everyone else preferred enjoying a home-cooked meal.