Note: The links in this post are affiliate links.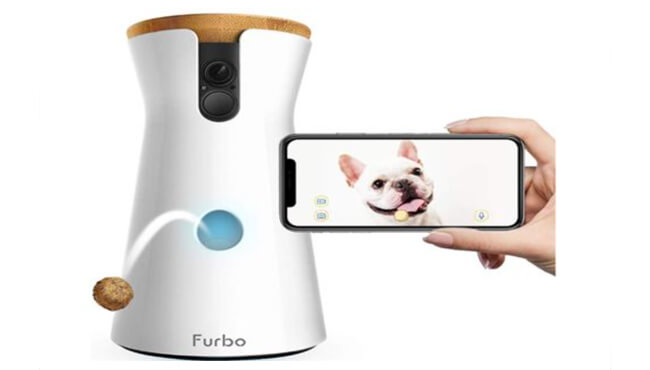 Do you dread leaving home because you worry about your dogs the entire time you're gone?
If so, you're gonna love the awesome Furbo Dog Camera/Treat Tosser!
The Furbo is basically a security camera that lets you see and hear your dogs simply by opening an app on your phone.
You can talk to your dogs in your own voice and actually hear their responses in real time.