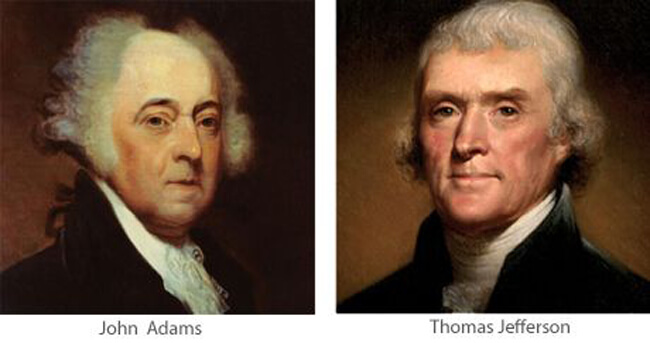 If you're a student of American History you're well aware of how Presidents John Adams and Thomas Jefferson helped create our wonderful nation and set it on the path to freedom.
After helping form the new country known as the United States of America, Adams and Jefferson both went on to serve as its president.
The influences these great men had on American life and traditions are still evident today.
Both Adams and Jefferson lived long and consequential lives, but the date of their deaths is quite intriguing in its own right…