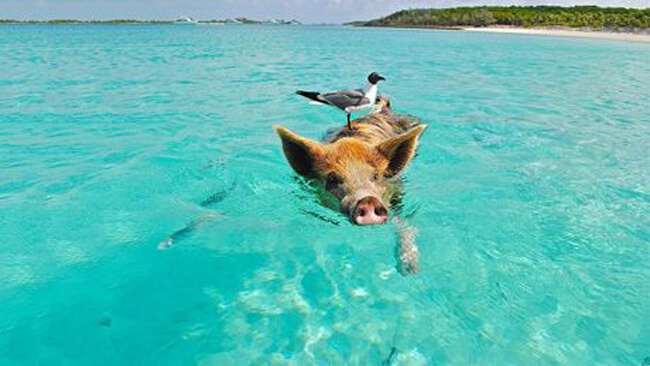 Do you enjoy visiting the Bahamas? Do you love pigs?
If the answer to both of those questions is yes, you would absolutely love Pig Beach!
Pig Beach is located on Big Major Cay, a small but frequently visited island in the Exuma district of the Bahamas.
And why do all those visitors come to Big Major Cay? To visit the swimming pigs, of course!