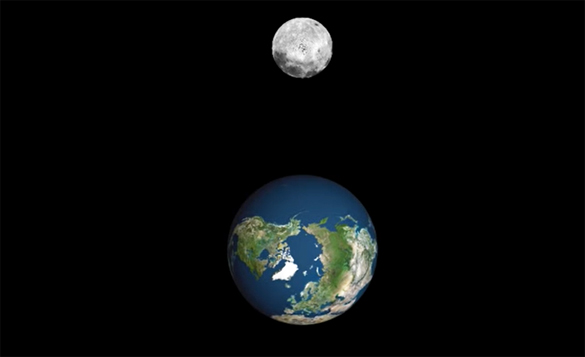 Question from Danielle:  I have what's probably a really stupid question.
Why do we always see the same side of the moon?
I was pointing out the "man in the moon" to my 7 year old daughter when I realized he's always there every time I look up at the moon.
Why do we always see that same side of the moon and never the other side?  [Read more…]