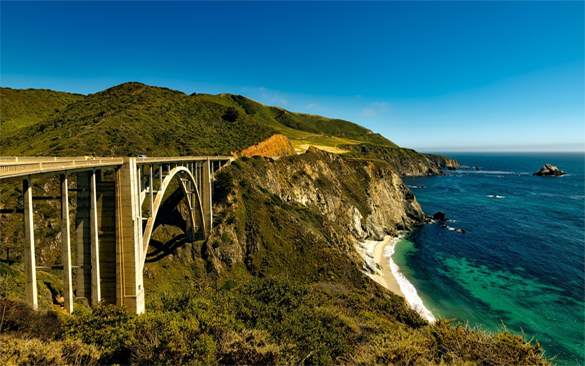 A while back I shared this fantastic video featuring a 4-day road trip through Virginia and North Carolina on the scenic Blue Ridge Parkway.
Today's I'll be sharing another video from the same father/son duo that was filmed on the other side of the country on California's Highway 1 – commonly known as the Pacific Coast Highway. 
This iconic highway follows the California coast for a whopping 655 miles, passing by and through hundreds of the most scenic spots to be found west of the Mississippi.
Ride along with the guys as they enjoy all the beautiful scenery between Dana Point in southern California and Leggett up north.
Watch, listen and enjoy.
Note: You can watch this video at full screen by clicking the little "square" icon in the lower-right corner of the video after it begins playing.