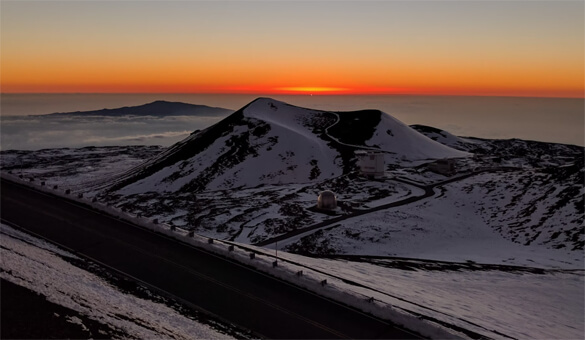 Did you hear about the terrible blizzard that struck Hawaii last winter?
No, I didn't horribly misspell North Dakota, Minnesota or Alaska. I really did mean Hawaii.
As I mentioned in this post, the big island of Hawaii receives snow on its two highest volcanic peaks every winter, and the winter of 2021-2022 turned out to be quite a doozy.